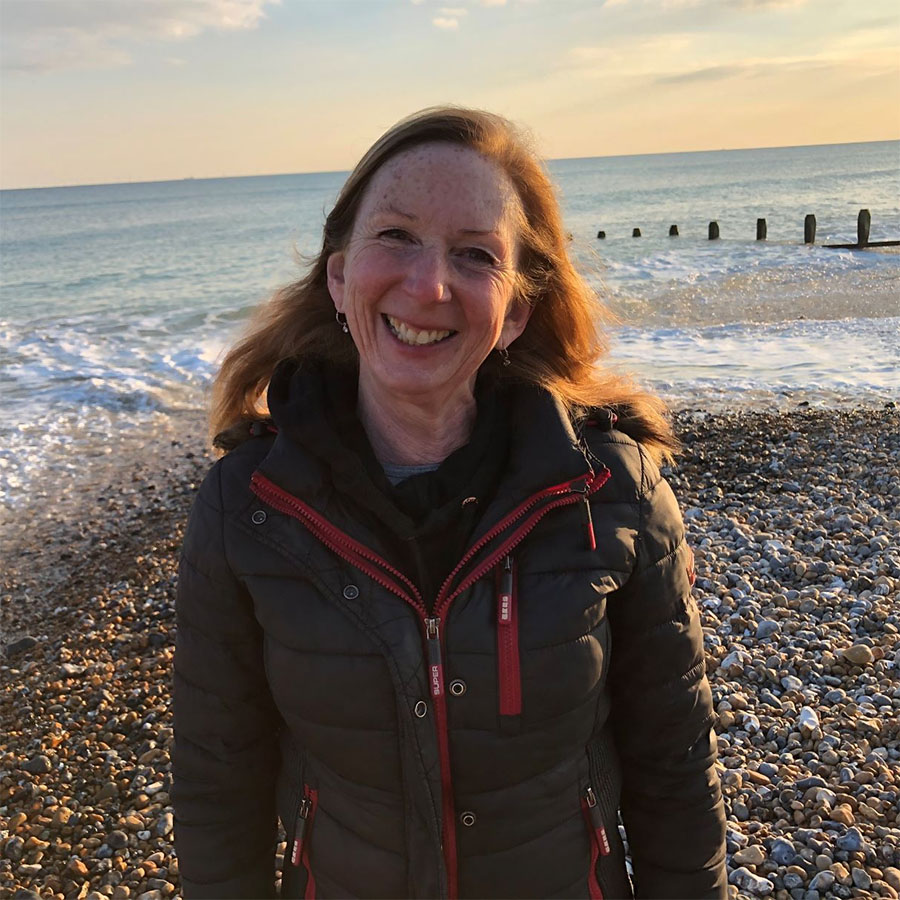 Jane has been working as a massage therapist since 2003 and has gained a wealth of experience. She is continually developing new skills and is an Advanced Clinical Massage Therapist ACMT. She is passionate about the healing benefits of massage and is working as part of an Integrated health service along side GPs and other Complementary Health practitioners at Brighton Health and Wellbeing Centre. Recent qualifications include Asian abdominal massage and becoming a Certified oncology massage therapist.

She is currently volunteering at centre providing complimentary therapies and support for people living with cancer. Previous work has included Jane being involved in giving massage as part of research project for children with Cystic fibrosis at the Royal Alexandra Children's hospital in Brighton. She has experience massaging adults and children with learning disabilities and also massaging people recovering from substance abuse addictions.
Combining her love of travel with study much of her Thai massage training has been in Thailand, India and Europe. She has gained skills and understanding from several different teachers including Pichet, Asokananda and other teachers of the Sunshine network.
Jane has assisted on courses in both Thailand and the U.K. including with Metta college. Closer to home the Jing team have been a source of much inspiration.
Enjoying a versatile working practice she has massaged at festivals, retreats both in the U.K. and abroad, corporate events and health days. Jane has also been able to mix with her love of yoga with work during Yoga holidays.
Outside of work as well as yoga Jane loves cycling, yoga, trying to grow things at her allotment and attempting to cook healthy food.
Jane is a fully qualified and insured in all treatments she offers.

Qualifications:
Advanced Clinical Massage Therapist (ACMT)
Cert Myofascial Release
Adv. Thai Yoga Massage
ITEC - Massage
Pregnancy massage training in Holistic & Thai massage
VCTC - Reflexology
Amma Fusion
Cert in Thai foot massage
Cert in Herbal Compresses
Asian Abdominal massage
Essentials of massage for cancer
---
Client comments...
'I can't recommend Jane highly enough! I've been visiting her for 4 years and never fail to leave her treatment room feeling anything less than amazing! Not only is she is a highly experienced, professional and knowledgeable practitioner her customer service is exemplary'...J.A. Haywards Heath
'sessions with Jane are just pure heaven'...retreat centre guest
Read more facebook reviews ...